"Hotel de Ville! Not around, near, or the metro - but inside!" "What?! For a show?"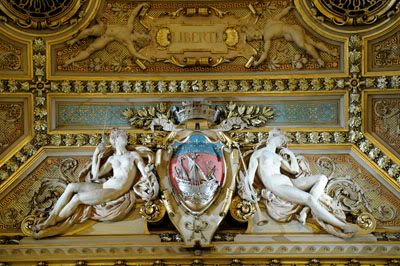 This was the conversation I had with a friend about an hour before the Dries van Noten show in March. I actually have been there for a show and a photo exhibit once, but few really get to enjoy it from within its grand halls. So first, I must thank you, Dries, for bringing us inside. Also, I'm sorry but it was me who put his light set-up on the really expensive chairs. [He was pissed, but we had a good laugh about it later. ]
The collection was great and I can only wonder where we'll end up next season..